Everyone loves YouTube, right?! I mean, seriously. You can learn how to do your makeup, fix your dishwasher, teach your kids what pi is, and learn how to survive in the wild– all in the same place. You can find movies, songs, and learn about things you've never heard about before. It can turn any novice into an expert in no time. (And I have a bunch of really awesome YouTube videos like this, this or that, that are great for the entire family!)
But I don't love what can sometimes pop up on the sidebar, the ads before my video, or the collage of suggested videos that pop up after my video ends. The comment section can also get a little crazy sometimes. Even when we are watching great content, the not-so-great extras can change our viewing experience.
But hallelujah, there is an answer to this. It's free. It's easy. It works.
What is Viewpure.com?
ViewPure.com takes off ads, the sidebar, viewer comments and the after-video collage of the videos you want to see. They carry every Youtube video that has the ability to be embedded. So it won't work for every YouTube video…but a whole heck of a lot of them.
How do I use Viewpure?
It's super easy. (Otherwise, I wouldn't do it!)
1. Go to YouTube and copy the url of the video you want.
2. Visit www.viewpure.com and insert the copied url into the main search bar.
3. Push "purify".
4. Watch your video on a clean screen without any distractions!
Here's an example of some screenshots I took. You can't really see below the videos in these photos, but the Youtube one on top, has comments below it, while the Viewpure video just has white space.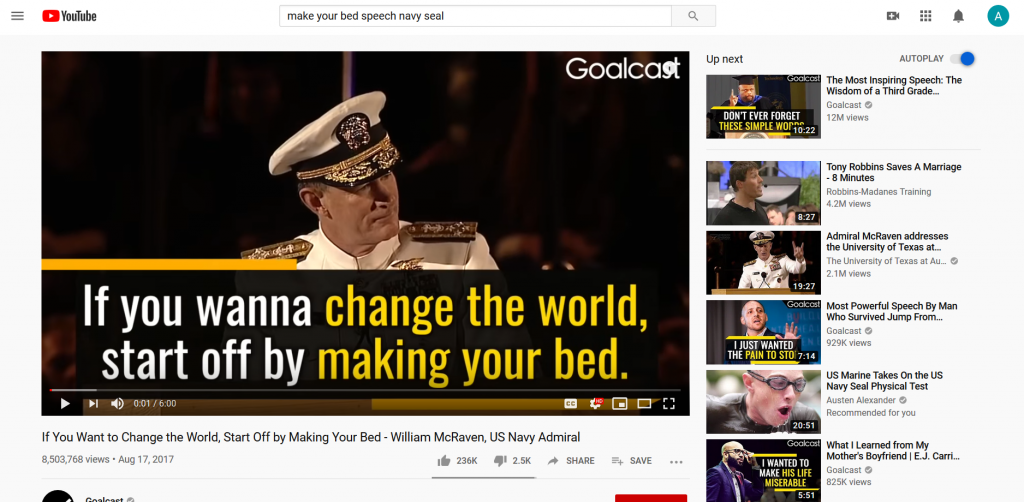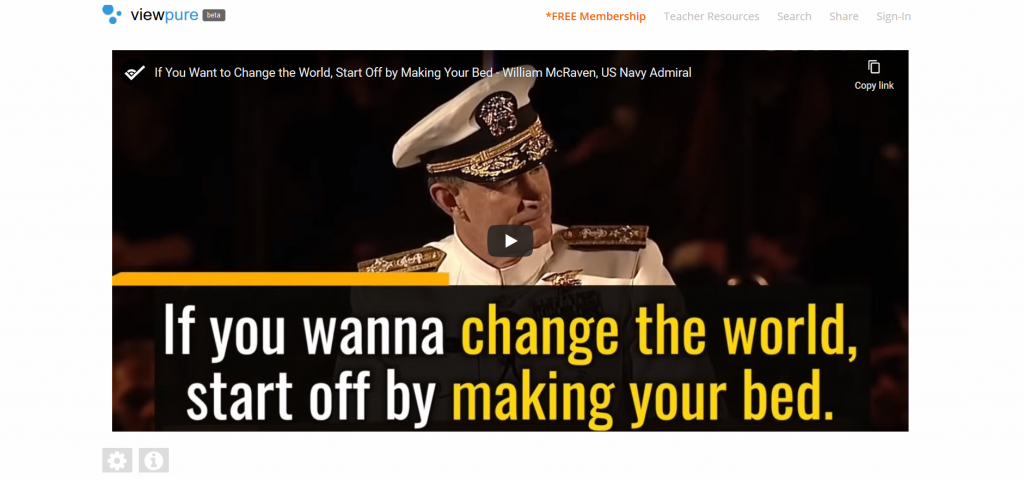 Other things you should know
Viewpure DOES have ads on its main page, though I haven't seen anything objectionable. But there are never any ads on the viewing page.
There is a search bar to find videos. It seems a bit slow and clunky however, and it's a bit harder to find what you want. I prefer to just copy and paste the URL straight from YouTube or my original source.
YouTube playlist URLs don't work. However, you can copy and paste the separate video URLs and create the same playlist on ViewPure.
There are teacher (and parent) resource pages with links to educational videos. Pretty handy!
What does Viewpure NOT do?
It will NOT filter videos. It will play your chosen video exactly the way it is on YouTube.
It does not have parental controls. (See above.) If you choose to watch a filthy video, it will show a filthy video- it just won't have ads, etc. If you use Viewpure's search engine, you can limit your results using various "safe search" levels: strict, moderate or none, but any user can change the level any time they wish.
Who will find Viewpure helpful?
School teachers: I remember once when I was helping in my son's class, and the teacher decided to show a YouTube clip. The clip was great…but the collage of suggested videos afterward had thirty 6th graders tittering when the teacher couldn't quite get the screen turned off in time. Not helpful.
Church leaders: There's nothing quite like trying to show an inspirational and spiritual video and then having videos off to the side suggesting things opposite of your message.
Parents: Even when our kids are watching good stuff, the comments below can be not-so-great.
Minimalists or those easily distracted: watching videos with only white space around them is a refreshing change! Also, new videos do not automatically start after the video you choose has ended.
Anyway, there you have it. A super simple way to watch YouTube videos without distractions and with a minimalist feel. Happy viewing!