This post has affiliate links in it for your convenience. I may earn a small commission at no cost to you when you use one of these links. When you use these links, it helps support the mission of Raise The Good. Thank you! For more information, click here.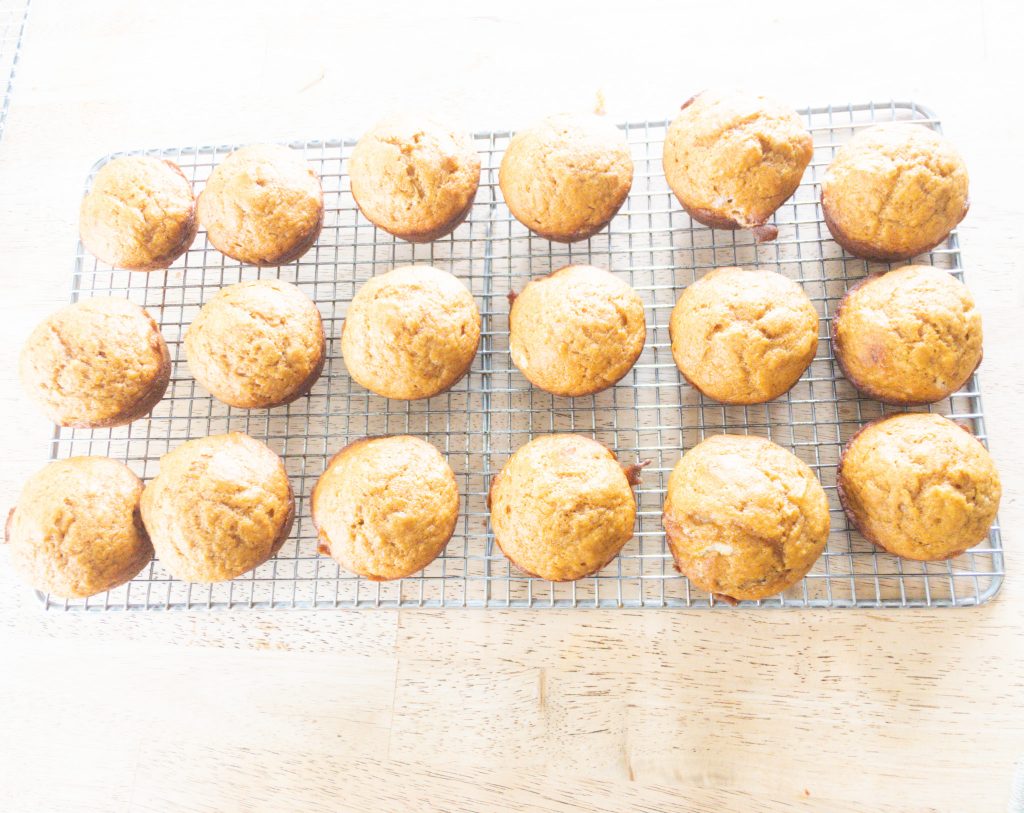 Jump to Recipe
I have an important question for you: Are you a pumpkin lover or pumpkin hater? All the time, or seasonally? Usually I'm a seasonal pumpkin lover- I especially love pumpkin muffins…but things are changing.
It seems like summer has lasted an eternity. The "summer of COVID" started in March and is still going strong! Sadly, the Arizona monsoons have been super limited, and things are dry as a bone. It's no wonder then, that last night I dreamed of rainy days, sweater weather, and cute boots. Cue the hot chocolate and homemade muffins!
This pumpkin muffin recipe from my mom (just like this super easy no-knead French bread!) is everyone's favorite and is sure to bring visions of fall- if you can bear to heat up your oven. Everyone I know adores this recipe and the only thing my father-in-law requests for birthdays and Christmas is a large batch that he can put in his freezer, so he can take one or two to work with him every day. This means I always make a quadruple batch of these pumpkin muffins- two batches for him, and two batches for us.
I hope you enjoy it as much as we do!
The Best Pumpkin Muffins
If you love pumpkin- this is for you!
Ingredients
3

c.

flour

2

c.

sugar

1 1/2

tsp

baking powder

1

tsp

baking soda

1

tsp

cinnamon

1

tsp

cloves

1/2

tsp

nutmeg

1

tsp

salt

3

eggs

1 1/2

c.

pumpkin puree

1/2

c.

oil

can substitute 1/2 of this for applesauce

1/2

c.

water
Instructions
Preheat oven to 400 degrees.

Line a regular muffin tin with paper liners, or spray with cooking spray.

In a large bowl, mix all the dry ingredients together.

In a medium bowl, add all the wet ingredients and mix well.

Add the wet ingredients to the dry and mix until just combined. Don't overmix, or the muffins will be tough.

Spoon the batter into the muffin tins until they are approximately half to three quarters full.
Notes
I usually double this recipe and end up using a 29 oz. can of pumpkin. It's a little more than called for, but I don't know what do do with the little bit of pumpkin that is left, so I just throw the extra in and it's fine.
These are pretty sweet, so you can decrease the sugar if you like. My kids LOVE to put chocolate chips in these!