Are you tired of fighting with your kids about their phones? I've been there and done that! Ten years ago, I never would have imagined the changes in technology we would see, or our access to it compared to what it is today. Back then, I did not have a cellphone, we still got Netflix in the mail, and technology was not anywhere on my parenting radar. (Man, have things changed a lot!)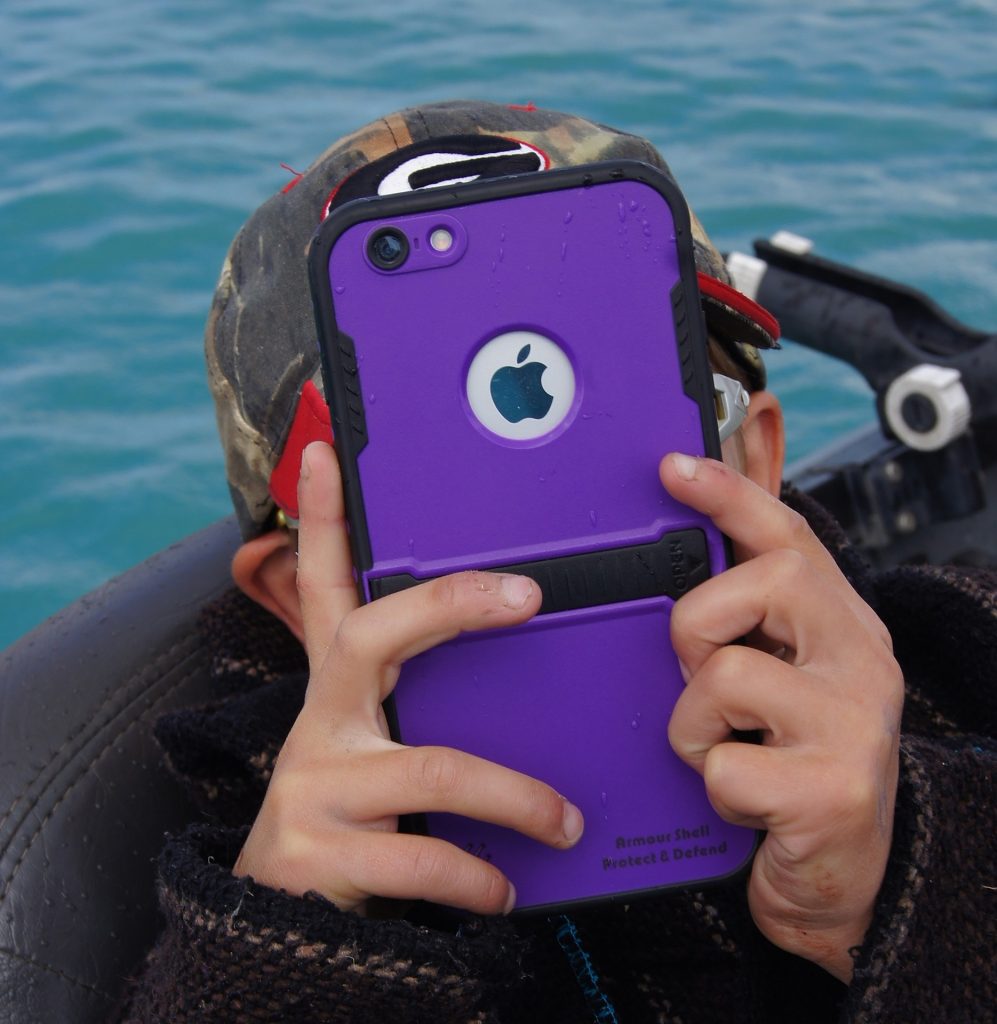 At that time, I innocently thought ipods would be a fun thing for the kids to play games on occasionally- but I never realized that it would open up texting, the world of apps, social media, online peer pressure, and other screen time issues. I wish I could go back to my former self and cause her to wake up and think a little deeper about the consequences of that one action- because I would do things differently for sure.
stop fighting with your kids about their phones
As our children grow older, it is vital to help them establish THEIR OWN healthy habits and boundaries regarding technology. Force and control will only get us so far (trust me, I have sad experience with this!). I have found that the best way to help our children create good habits that will benefit them for the rest of their lives is to educate them and touch their hearts. Enter Better Screen Time.
Better Screen Time is the ABSOLUTE leader in this area, and I'm incredibly impressed with what they offer. Their website and social media accounts have a ton of really wonderful, free content. But I feel that their book and courses are what really change lives.
Why I love better Screen Time
Better Screen Time is truly a lifesaver for parents. This program not only helps you stop fighting with your kids about their phones, but it also eliminates the stress, the fighting, the helicopter parenting and so much of the pain that comes with technology. Andrea teaches our kids to become their own masters of tech and not slaves. She helps me enjoy my kids more, instead of stressing over them. Better Screen Time is my single biggest resource in handling tech in my household.
I REALLY urge you to take a look at the tools below. (I believe in them so much, that I feel like a missionary spreading the good word of Better Screen Time! 🙂 I'm am kind of obsessed.) But if you aren't quite ready for those, Better Screen Time also holds free webinars with well-known experts. These will teach you how to pornography and the teen brain works, what to do if your kids have taken up the habit, how to set up an Open DNS web filter in your home, and a ton of other really useful topics.
The Creating a Tech Healthy Family guidebook will give you the tools you need to hold a series of positive and productive family conversations about technology- and help you come up with a customizable plan that fits YOUR family. Complete with activities and object lessons, discussion questions, powerful principles and next actions, this step-by-step guide makes creating a plan with your children easy and doable. Seriously. Andrea Davis, the creator of Better Screen Time lays it all out in a very easy and manageable way. It is not a one-size-fits-all plan, but a principle based guide that helps you create your own plan.
This course contains everything in the book…and a whole lot more! Mindset, timeless and proven principles, in-depth education about technology and classes from experts in the field. It is so, so, so, well done. Here is what it contains:
Seventeen brief videos to walk you through the process of creating a tech-healthy family.
Printable Discussion Guide: Ten Must-Have Discussions for a Tech-Healthy Family to help you create a family technology plan and know how to talk to your kids about using tech as a tool.
Worksheets and discussion guides for every lesson so you can implement what you've learned with your family.
Downloadable PDFs, such as: 30 Ways to Reward Your Children with Your Time, Create Your Liberating Truth, 20 Visual Cues for Your Home, 15 Ways to Reward Yourself for Positive Tech Habits, plus downloadable quotes.
Downloadableaudio files of each video so you can listen on the go.
Monthly email support from Andrea to help you keep going.
LIVE Q&A group video calls with experts every quarter.
BONUS: Access to all past and future live Q&A calls with experts on technology, parenting, and habit formation including Katey McPherson, Kristen Jenson of Protect Young Minds, and Kathy Keller-Jones.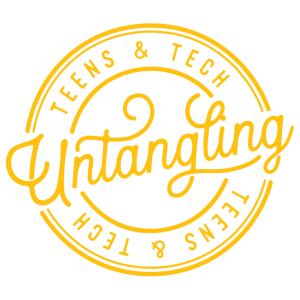 Untangling Teens and Tech is for those of you with teens. Tech is so tricky with them! This course focuses on a relationship based approach that puts you and your teen on the same side, instead of fighting against each other. Your relationship will be stronger from taking this course, and your teens will have a greater power of discernment when it comes to technology and making wise choices.
The first part of the course is for you. It preps you to look at your own screen habits and gives solid ideas that will help you connect with your teen. (Does anyone else find that part hard sometimes?) It also has taught me a lot about how the teenage brain works, and how to best work with it. There was so much to learn!
Part two will educate both you and your teen, help you each do some self-reflection and come up with a plan that you can BOTH live with. I have a son who has been begging me to go from a Gabb phone to an iPhone. Honestly, it is probably time- but I am requiring him to do this course with me and read a few books on the subject before we make that transition. I am excited to go through the modules about tech and mental health, how to use tech to do good, managing time and distractions, etc.
These tools have really been huge in the way I have thought about technology and how to best manage it in my home. I hope you'll take a look and that they will help you, too!
I'd love to hear more about your family struggles with tech or the solutions you have found. Please share them in the comments!