by Jennifer Zumbiel
I used to teach high school social studies and I can remember two students in particular, who would each stay after class to talk to me or stop by after school. As the school year went on, they would open up and come to me about more important subjects: what to do for college, how to talk to their parents, what to do with friends. These weren't students who were natural talkers. They were maybe even a little more introverted, but something made them feel comfortable with me. We had created a relationship built on trust and comfort and they knew that they were welcome in my classroom at any time free of judgment.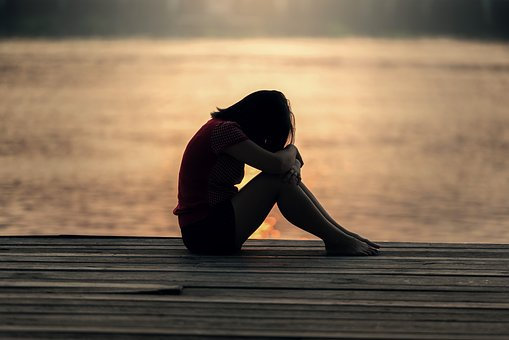 The parent-child relationship is certainly different from the teacher-student relationship, but the tools and tactics used to connect to that "unreachable" child are in many ways the same. The unreachable child isn't always that way because they don't want to talk; many times it's simply because no one has figured out the ways to really connect with them in a way that makes them feel engaged.
If you want to create an environment where you can get the "unreachable" or quiet child to open up, there are some simple steps you can take to increase that possibility.
1. Make Time
Let the child know that you have free time to talk or just listen. In the car, make a no-device rule, turn off the radio, and just start a conversation. At home, sit down next to them when they are grabbing a snack or call them out to the front porch with you. Show them that you have time for them.
2. Give Them Eye Contact
This seems so obvious, but I doubt most of us do it as much as we think we may. Do you look up from the screen? Do you take an extra step and put it somewhere away from you? Do you look up from the laundry, from the television show, at dinner? If you have the opportunity to engage in a conversation with your child, don't waste it by giving your eye contact to something else. Make direct eye contact which communicates trust.
3. Lead With A Compliment
This will immediately make the child feel happy and appreciated and they will be more willing to stay tuned into what you are saying. Be aware of what they have been excited about lately. Notice the thing at which they've been working hard. "I saw you working hard studying for that quiz, tell me how you felt when you saw the quiz in class." "I've noticed you helping clean up after dinner. I really appreciate that. Do you have any ideas for how I can help you?"
4. Let Them Know You Are Interested
If they are nervous about a test, tell them a story about a time you were nervous about something and the lesson you learned. If they love a certain activity, sit down and participate in it with them. Rebound for them on the driveway, draw a picture with them, let them show you how to play their instrument. Then, just talk and listen.
5. Ask Open-Ended Questions
As a parent, one-word answers can be very frustrating, especially from the "unreachable" child. Give them the freedom to share with you and to feel like communicating comes easily. Instead of "How was your day" that inevitably leads to "fine", try "tell me about how you helped a classmate today." Or "What today made you think, 'wow, that's crazy!'" Carefully craft your questions so that they will lead to more.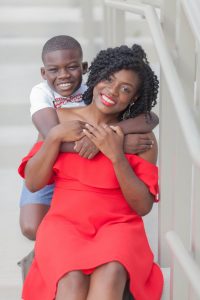 We live in a world where we are constantly competing with distractions most often found in the form of a screen or over-scheduling or just busyness. If we are not closely monitoring and setting limits on these distractions, that child that seems a little more "unreachable" will find more reasons to remain closed up. And when we are conscious of the time that we do have together, it is crucial that we use it wisely for making connections that matter, dig deeper, and grow our relationships.
Everyone wants a reason to open up and have someone listen to them who genuinely cares. If you can implement some or all of the tips above, communication will flow more naturally and you will create an environment of trust even with the child who doesn't prefer to open up.
My days in the classroom as a teacher gave me many cherished memories. I was fortunate to build some great relationships with my students -the outspoken kids, the quiet ones, and everyone in between. I simply made a deliberate choice to give them time, use eye-contact, and show interest in their lives. When you make the effort to communicate that you truly care, it WILL make a difference.
---
As a wife of 15 years and a mother of four children, Jennifer Zumbiel understands the threat of distractions to face-to-face communication. Determined to find a better way, she created a mealtime game called Togather™️ to bring families closer through conversation that digs deeper. This flagship product has built Togather Moments (

togathermoments.com

), the brand, into a resource for outsourcing quality face-to-face communication tips and tools in the small moments people already have together.