This post has affiliate links in it for your convenience. I may earn a small commission at no cost to you when you use one of these links. When you use these links, it helps support the mission of Raise The Good. Thank you! For more information, click here.
Every year, I post ideas on social media to remind families about and help them to celebrate Constitution Day on September 17. But I never realized until now, that I've never done a blog post about it! So without further ado, here are some great ideas you can use that day, or even all week long. If you homeschool, a unit study for September would be a really great idea!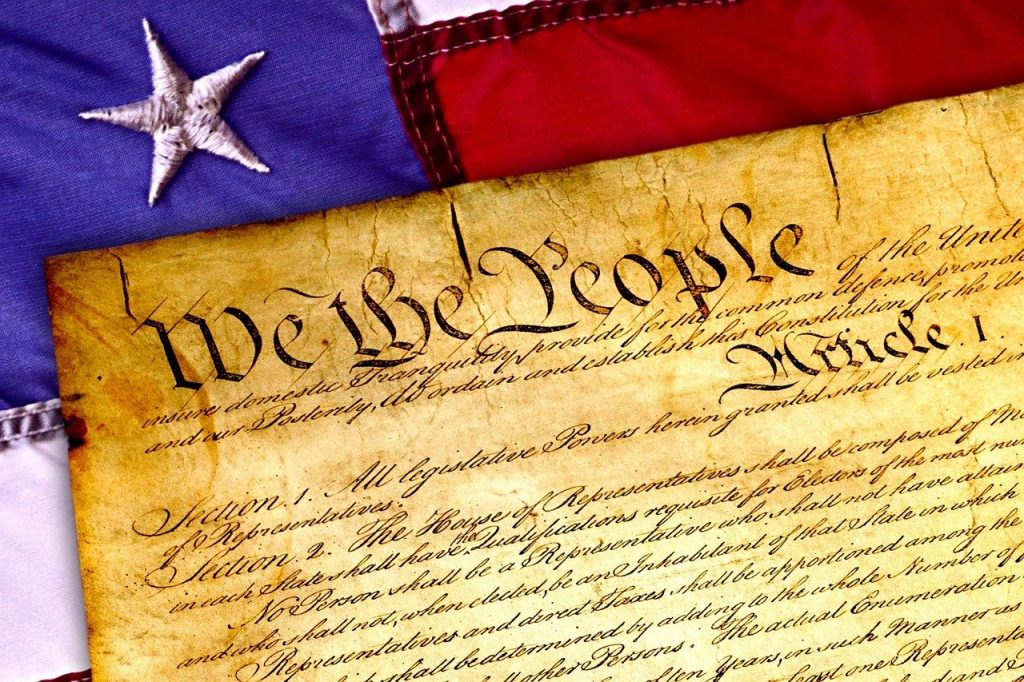 Constitution Resources for Teens and Adults
SUCH an informative movie. Not the most entertaining, and it's a little old school, but this was created by a university, and the research is impeccable. Find out what the Founders were thinking and how they came up with the Constitution. We try to watch this every year. We own our own copy, but you can also get it on Amazon Prime for free here.
Another look into the minds of the Founders. (Did anyone else have the phrase, "And Hamilton wrote the other fifty-one!" go through their mind? *wink*)
Just a plug: these were written for the average citizen in the United States to help them understand how important ratifying the Constitution was. These are meant to be read by you and me. Don't let the language or age of these throw you off. It's important to understand history from primary (direct) sources, and not someone else's interpretation of them.
This game tests your knowledge of the Constitution. How well do you REALLY know it? It's a bit pricey for a game, but I try to prioritize things like this that help my kids learn important things in different ways.
I love this book. It's super accessible for teens and tweens. The author lays out what the Founders' intents were vs. what is happening today. Super fun comic book style images, puns, and excellent teaching.
For the hard core among us, read this book! Written by a lawyer who argued (and won) in the Supreme Court, who founded a law school and currently works to preserve Constitutional rights, this book is a wonderful resource for the rest of us.
Constitution Resources for Children
A classic for younger children.
This teaches all the concepts without being boring. That's always a win!
This series focuses on the build up to the Revolutionary War, the war itself and ends with episode 40, "We the People" that is about the Constitution.
9. Best Part of the Constitution: John Stossel
What is your favorite part?
If you have any other resources, I'd love to learn about them. Please share them in the comments!
10. The Making of the American Constitution
Gives a brief background about the context for the Constitutional Convention.
11. Separation of Powers and Checks and Balances