Most parents around the country have been abruptly called to homeschool, due to Covid-19. Since it's almost the end of the school year, jobs have been cut, budgets may be tight, and you may also need to work, I've compiled the following cheap and easy ways to start "homeschooling" now. (True homeschooling is quite a bit different in real life- don't judge homeschooling by this "crisis schooling!)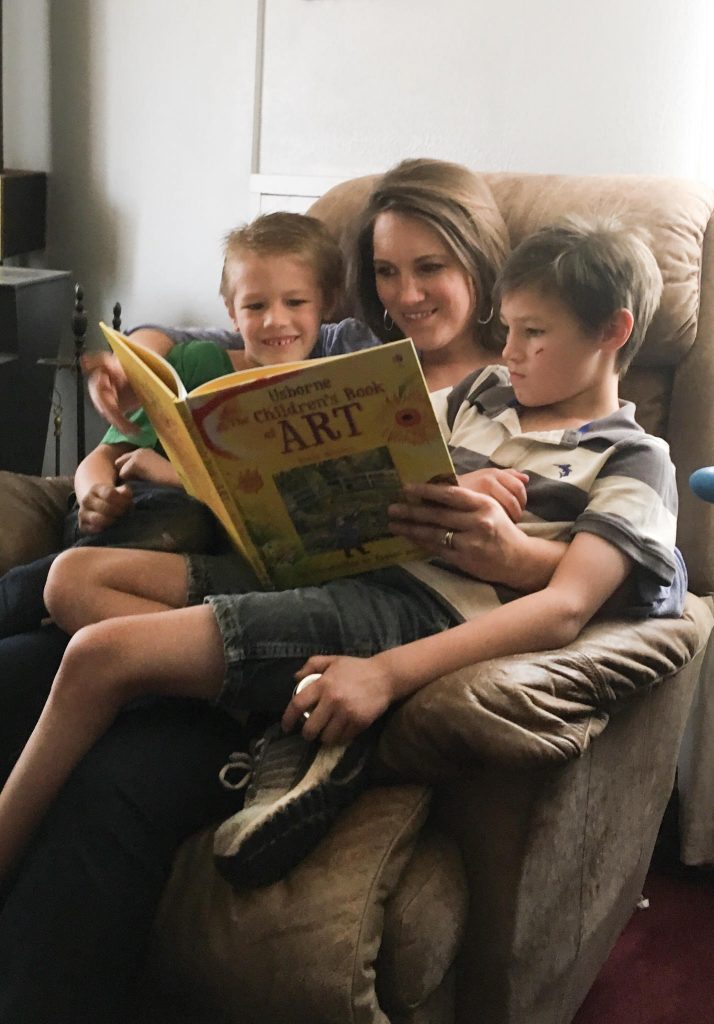 Here are some of my best go-to homeschooling ideas and resources that are cheap and easy. Educating our children can definitely be intimidating, but it doesn't have to be! Thankfully, there are incredible resources to help us as we try to educate our kids.
Best tips before you start homeschooling:
Don't stress. Seriously. You've got this and you won't mess your kids up- I promise!
Have FUN with your kids. You will be surprised at how much they pick up-especially when you are having fun.
Don't worry about staying at grade level. If you are consistent, they will be waaaay above grade level.
It's ok and even encouraged to combine grade levels. Do some subjects with everyone at the same time! Think history, art and science. Uplevel or downgrade for individual kids as needed.
Don't do try to imitate "school". Your school will be much shorter (2-3 hours), much more casual, and in many cases, more effective. You will all be miserable if you try to imitate a formal classroom.
Don't doubt yourself. You are your child's first and best teacher!! Your education level does not matter. Teachers go to school to learn many things- but most of them relate to teaching large groups of very different children. I went through my teaching program in college and then homeschooled 10 years later. I was shocked at how different my experiences were.
There is no perfect curriculum. Everything you do will have pros and cons, just like the schools do. Be ok with that.
Now, on to the resources! There are a million things you can do/use, but I am focusing this post on what is cheap and easy- especially for beginners who need to start NOW! This does not include online curriculums. I'll share those in a different post.
Language arts
Price: FREE, other subjects have a cost
Pre K-8th grade have FREE pdfs of language arts. I love this curriculum because it is NO FUSS, NO PREP. And did I mention it's FREE? It is also very in-depth, yet totally do-able.
This curriculum focuses on everything that is "good and beautiful". They work very hard to also have their prices as low as possible for families. For additional literature and reading suggestions, check out their amazing book list (also free) that is an exhaustive list of excellent books that are also graded by academic and moral merit. You may also be interested in their other subjects. It does contain non-denominational Christian references.
First Language LEssons
Price: $12-30. Get both the student and instructor manuals.
Fast. Easy. Deep. Teach your kids grammar as they've never had it before. All your kids can start on the first manual unless your school has an intense grammar focus. Lessons are short, but power-packed. I like how my kids don't have time to complain, but they learn A TON. Copyright allows you to pay for one PDF version and print out copies for all your kids.
Writing
This one is easy. Just have them write! Then you can do a quick check for spelling and coherence. Have your kids write a:
Story
Letter
Screenplay
Book report
Research paper
Graphic novel
For teens who are interested in REALLY writing, Writing Excuses is a podcast by a bunch of authors (including Brandon Sanderson) that is really great.
Literature/Reading
Sonlight is a fantastic and easy way to do literature and combine it with a bunch of other subjects. How does it work? You read with your kids about a variety of subjects. That's pretty much it! But these books are AMAZING. You will love them and your kids will love them. They learn so. much. just by being immersed in the story, the history, geography and other details within the books. (Just a warning: some of them will make you cry!) These are "living books", which means they stand the test of time, touch your heart, and are memorable.
The package is expensive, but here is a hack: Simply click on the grade you want. Then go to "Complete Curriculum". After that, click "what's included". This will give you a list of all the books. Print this off, and go to the library (if it's still open) and check out these books. They have family read alouds, readers for the kids, history, geography and science that you can read alone or together.
Remember, these books are for the entire year. So if you are just trying to finish out the year, just get the ones that look the most interesting, see what is available at the library, and if you want to buy them just get the ones you want used from Amazon. This curriculum has some Christian references. (Also be sure to check out this post for ways to get free or cheap books!)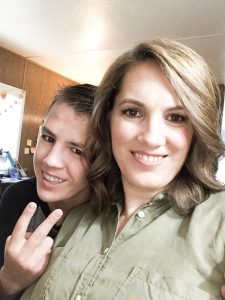 Math
Price: FREE
Not just for math, Khan Academy has a ton of other subjects. For math, have your kids take the placement test, pick from a range of topics, or just set your kids loose. Khan Academy has videos that teach principles and then has problems for the kids to work on. They have to pass a certain number of questions in order to check off each principle. (Sometimes my kids complain that the videos aren't very clear. You may have to help them a little bit.) Your school may already have a partnership in place with them or Moby Max. (Moby Max is a paid subscription after a free trial.)
Art
DIY Art
Price: FREE
Find a list of influential artists here. Pick an artist you would like your kids to learn about. Then find articles online or watch a Biography.com video about them. (Be prepared for scandal on Biography.com for some people.) Then copy one of your artist's masterpieces. Create your own family gallery. So fun!
Price: Free. Also has a membership plan.
A super fun artist-dad teaches his kids how to draw and your family can follow along step by step! My artsy child can do this for hours. SUPER doable. Your kids will be thrilled with their results and you will be super impressed. WE LOVE Art for Kids Hub.
History/Geography
See Sonlight and The Good and the Beautiful for their History/Literature combinations. Such good stuff! Also watch documentaries. The documentaries they have been making lately are anything but boring! Make it an educational movie night!
Also, invest in a large map. Anytime you read a book, watch a movie or find out about a current event in a certain location, find it. Younger kids love the "hide and seek" element of this.
Social Studies/ Current Events
Price: FREE
This is for your kids in Jr. High and High School, and this is one of the best things I've ever done with my kids. First, pick a current hot topic. (When I did it a few years ago, I picked Obama's nuclear deal with Iran and El Chapo's arrest). Then have them read an article about it from both FOX News and CNN or pick other news agencies that are polar opposites. Have them compare the similarities and differences in the coverage. What facts were included in each article and which were left out? Was the tone positive or negative? There are so many great discussions you can have with this!
Also, watch political debates. Teens have really great insights- it's so fun to discuss politics with them!
Last tips
These cheap and easy resources will be fine for you if you are finishing out the year due to school closures. Your kids will do great. If in doubt, just read, read, read from the classics and other great books. If you are homeschooling for longer than that, you will want to pick a more formal schedule and curriculum, but this will get you off to a decent start.
Lastly, find veteran homeschooling moms in your area and call them! They LOVE to "talk shop" and likely have a bunch of curriculum, manipulatives, educational games, microscopes and lots of other things they are willing to lend, to help you mix things up.
Good luck! I consider my time homeschooling as one of the most challenging, yet remarkable and rewarding times in my life. You've got this!
What has been your biggest secret or pain point
educating at home?