*From Jen: Much thanks for Ralphie for this fantastic post! Please click on her links to learn more about what she has to offer. I love this reading idea- and it really does work! For my book recommendations, click here.
By Ralphie Jacobs from Simply On Purpose
​
Did you know that the number one indicator of academic success is being an avid reader??? Talk about pressure to make sure that happens for your kids! Especially when each of them have their own natural inclinations to either love reading or… not so much. Here is a reading system that will really work.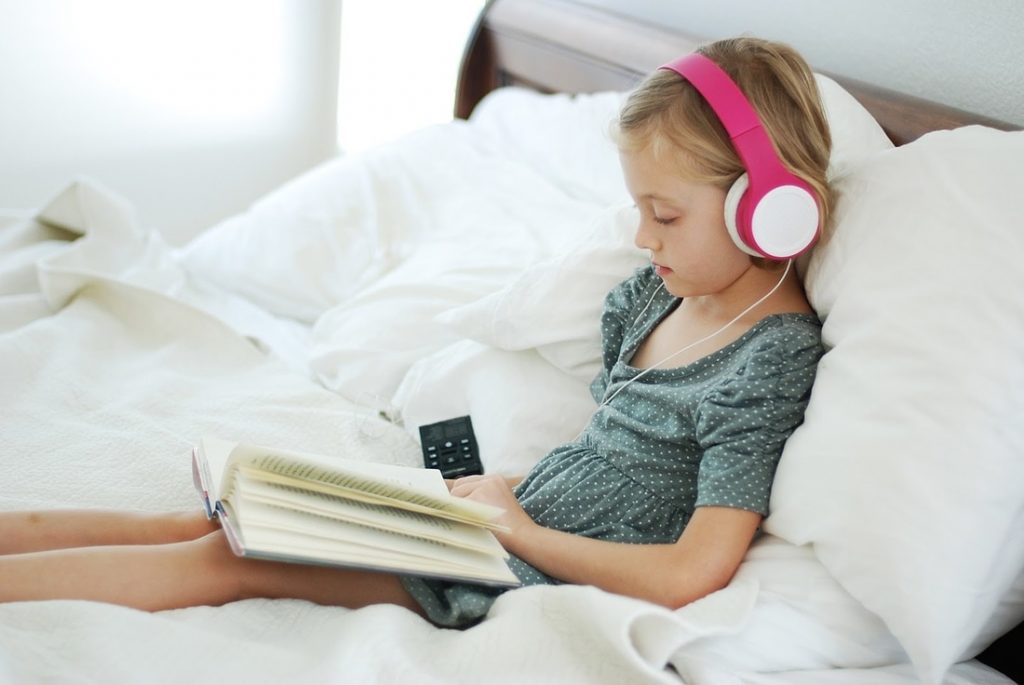 I think that a lot of us feel like our children should have an intrinsic desire to read… just for the love of reading, because most adults get that feeling. But the reality is that most things don't become rewarding in and of themselves until you've been given LOTS of exposure and experience with that thing.
So, here enters the reward system.
I have done lots of different reading reward systems, but the one that we are using now has been by far the most effective at getting my children to look forward to reading and fostering that highly desired ability to get lost in a book. AND it's self-reinforcing which is huge.
My kids call it… THE MOM STORE.
What you'll need:
A big plastic bin filled with snacks that are not too messy, semi-healthy, and pretty novel!
Stuffed animals
A small container for tickets
Tickets
Plastic baggies with each child's name
Pretty simple so far, right? It is! Here's how to do it:

1. Each time a child finishes a book she is given 1 ticket for every 10 pages that she reads. These books must be at her reading level and she has to finish the book in order to get the tickets. After a while, she will have a nice pile of them saved up. ​
2. The Mom Store is a big plastic bin that you fill with snacks and stuffed animals.
​3. Here is the key: The Mom Store is only opened if all of the kids are committing to 1 hour of reading. It does not open under any other circumstance.
4. The kids use their tickets to either purchase snacks or rent "reading buddies" (stuffed animals).
5. Another key element: The snacks and reading buddies can only be used during reading time. They can't purchase things with their tickets to use later, so make sure that they are getting a moderate amount.
That's it!  Watch as they get excited for reading time!  During the school year we do The Mom Store on the weekends and during the summer we do it every day.  

You can add other things to The Mom Store for them to earn as well.  Some of those things they have to earn collectively, and others they can earn from themselves. We've done:
Lunch Dates With Daddy    
Just Dance Party    
Smoothie Taste Test
Rootbeer Floats
Movie Theater
Picnic
A good friend of mine started The Mom Store recently and here's what she had to say about it:

"A month ago I was struggling to get some of my kids excited about reading so I asked Ralphie for ideas about her Mom Store. I had heard so much about it from her kids in our carpool. In the last month I now have 2 reluctant readers who ask to read. Giving extra rewards for reading has changed how my kids feel about reading and does not even require extra effort on my part. It is awesome to see my house now full of readers!"

Be creative! Have fun putting a store together. And most of all, happy reading!!!
Ralphie writes all about motherhood, parenting, and living with purpose on her Instagram feed: @simplyonpurpose.  You can also learn more at her website, simplyonpurpose.org. Come follow along!